Well, now that my mom has shown a few of her amazing room renovations, I am ready to show an exciting redo of my son's big boy room! I have been on the hunt for items in this room for months now, and it is starting to come together. The main part of the room is complete, but I am still on the hunt for a small chest of drawers (hopefully found at a thrift store) and some more artwork. For now, the essentials in the room are complete. Here are pictures to show you the process...
I started out with finding a set of twin beds at a thrift store for $30 for the pair! Great deal but they needed sanding and painting...the beds had a blue metallic paint on them and I used spray paint primer and navy blue spray paint to give them a new look!
http://www.walmart.com/ip/Prairie-Stripes-Quilt-Set/5902740
here
and a how to blog post
here
. I used a cheap quilting fabric from Wal-Mart in a pale blue and navy - $4 for all of it. The letters I already had and spray painted them red - Banner Red from Rustoleum.
Breakdown for the room...
Beds - $30 (not counting costs of the mattresses and bed rails)
Comforters - $80
Nightstand - $60 from Big Lots
Lamp - $15
Bulletin board art - $4
Pirate art - $10
Curtains - $40
Spray paint - $25
Total - $264
Not too shabby! Once I find a cheap thrift store dresser and some more art I will show the rest of the room. Hope you enjoyed the tour!
Linking up to Make it Yours Day at My Backyard Eden!
Met Monday at BNOTP
and SNS at Funky Junk Interiors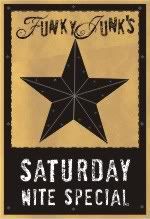 TDC's Before and After Party
Sara