So, I have finally finished up my hutch project and couldn't be happier with the final result. I ended up putting it in my foyer and I love it!!!
Here is the piece before...my husband bought it for me as an early birthday gift, after I found it at one of our local antique/thrift stores. It was marked down from $180 to $90, and it is a solid piece from the 1930s.
The paint job was terrible - big globs of paint and wood showing through in some areas. It was a minty green color. I sanded it (forevah!), then painted it with 2 coats of Behr Paint and Primer in One in Bird's Egg (which is a Benjamin Moore color). I spray painted the hardware with Rustoleum Satin Nickel, and here is the after...
I drilled a small hole in the back (and yes, I plan on covering it with some type of dish so it doesn't stand out) so I could have a lamp inside and accessorized with my milk glass and pewter dishes. Close-up shots...
And some pictures at night...some are blurry, sorry...
Foyer before...
And after...
Thanks for stopping by! Stay tuned for my playroom makeover, that my mom and I recently worked on, and some new additions to my son's big boy room!
Sara
Linking up to Debbiedoos Before and After Party
Just a Girl's Show and Share Day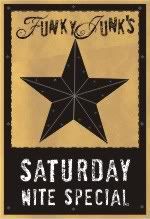 Met Monday at BNOTP
DIY Project Parade at
House of Grace's